2019 Senior Captains Charity
  
 My chosen Charity for 2019 is the Icknield Charity Trust
The Icknield Trust was formed to provide a Further Education Centre in the community for young people from Icknield School aged 16-19, who all have learning difficulties and or physical disabilities.
 The Centre helps the students to learn new skills as they grow older. They can help to cook meals in the large kitchen and learn new IT skills in the computer room, as well as continue their usual studies. The Centre is ideally located on Vigo Road, Andover so that students can access the town centre and local services. The Trust leases the Centre to Hampshire County Council which maintains the external property.
The number of Students using the FE Centre has continued to grow and it has now reached maximum capacity.  To improve facilities at the Centre, the Icknield Trust has applied for planning permission to convert the loft space.  This would, given enough funding:
Ensure more students can safely continue their education at the FE Centre
Provide more space for learning and leisure time
Provide calm and quiet space to help students settle and thrive
Improve provision for students with the most complex medical needs
Reduce reliance on external facilities."
I hope you all will feel this is a worthy Local Charity and give your usual whole hearted support.
Further info on Icknield School

Previous Charities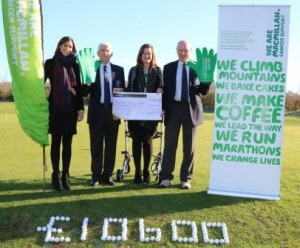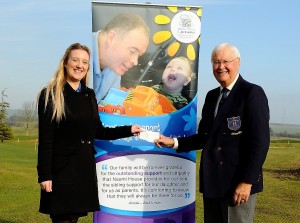 2015  MacMillan Cancer                              2016  Naomi House & Jack Place                 2017  Help for Hero's      2018 Countess of Brecknock