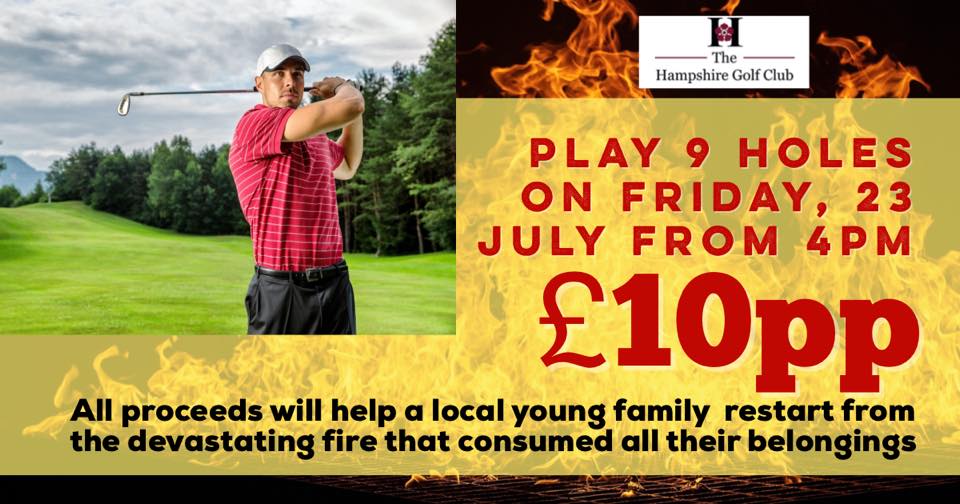 Last 17 May, a house fire left one young family of single mum with 3 young children in Andover without any belongings left. Donna is the sister of Andy and daughter of Kev Galliott who are both members of the club.
As a club, we are allocating tee times on Friday, 25 June from 4pm for 9hole play
All members and guests can enter at £10pp and all entry fees) will be forwarded to the family. (no other green fees payable. This is a singles stableford competition non handicap qualifier.
We hope you can play on this day to end your week on a positive noted with your golf mates and help with the cause at the same time.
If you are not able to play, please do help with whatever you can on this link:https://www.gofundme.com/f/please-help-donna-after-her-house-fire?utm_source=facebook
Please do forward the link to your family and friends.